Trusted by
250+
Enterprises
and Brands Across Industries





25% increase in goal achievement

10% reduction in time spent onboarding new employees

20% reduction in time to competency

15% increase in employee productivity
Supercharge Your Workforce Upskilling With 2X Faster Time To Value
Chart the Path To Success With Skills-Focused,
AI-Powered Recommendations

Design AI-powered career paths and journeys that align employees to lateral and vertical career moves within the business based on individualized factors, skills gap analysis, and career development


Drive workforce upskilling with AI-powered content recommendations based on individual learning patterns, preferences, and skill gaps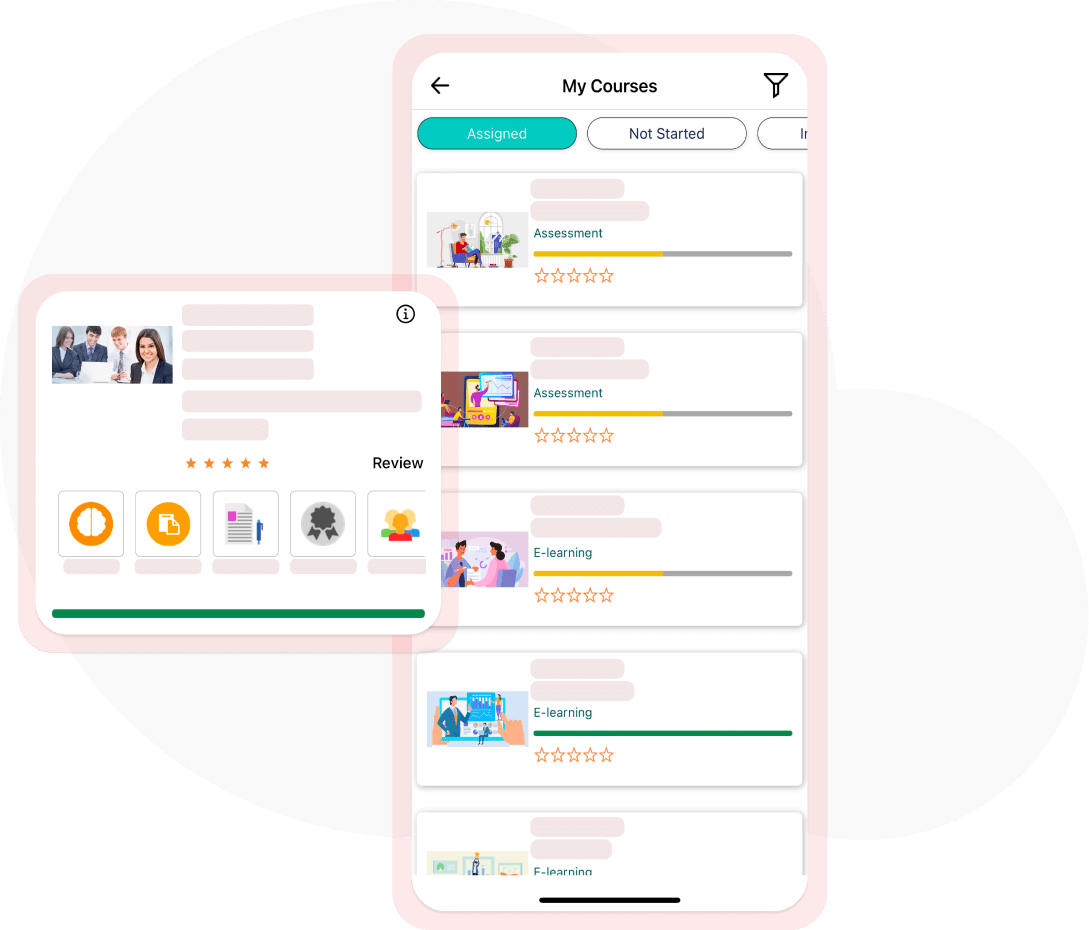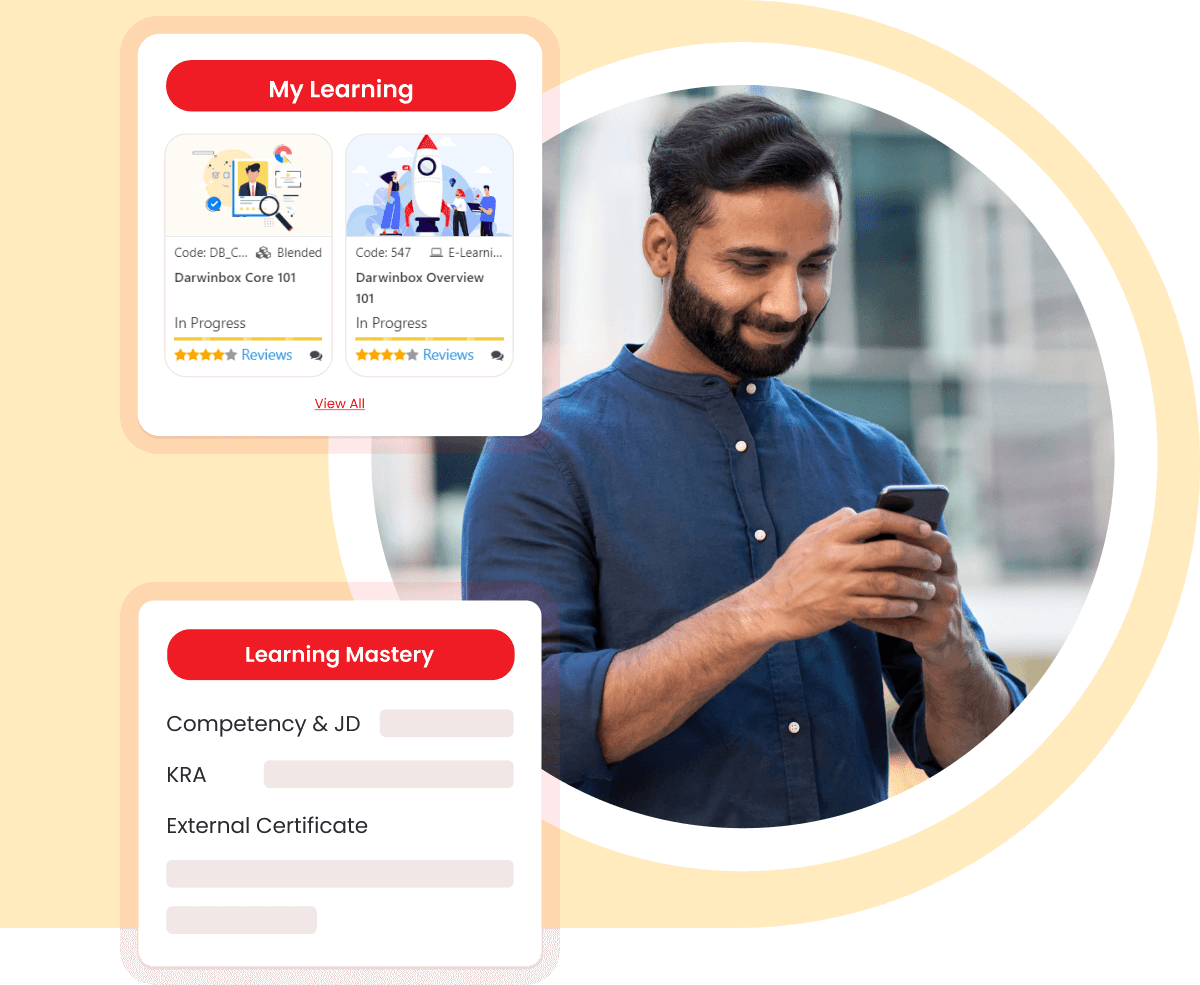 Drive Smart,
Outcome-Based Learning
Leverage Adaptive Learning to dynamically adjust the difficulty and content of learning materials according to your learners' individual needs and progress. Foster learning mastery directly aligned with their roles, enhancing professional capabilities and promoting career growth.
Elevate the Learning Experience with Integrated Content Access
Deep integration with curated content libraries
Enthral seamlessly integrates with leading content providers like Degreed, LinkedIn Learning, Skillsoft, Harvard Manage Mentor, Pluralsight, Alison, Go1, O REILLY, and edX.
Diverse content
Empower learners with unprecedented access to a rich and diverse collection of learning materials aligned with their individual interests, aspirations, and career goals thereby nurturing and accelerating their skill development.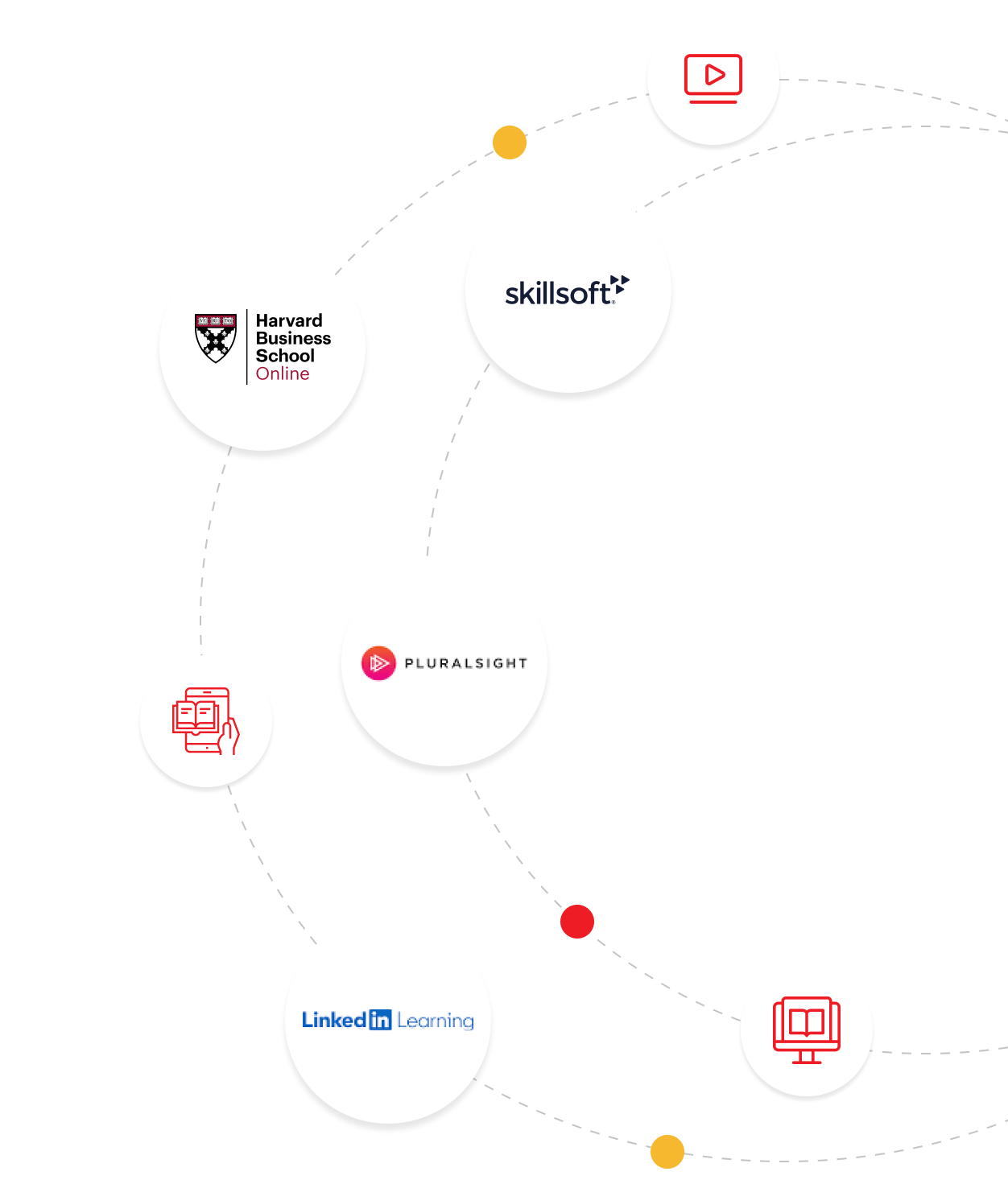 Integrate with 3rd Party Tools you use Every Day
Seamlessly integrate Enthral with your preferred HRMS, ERPs, CMS, and video conferencing tools.

RESTful API
Enhance overall functionality and user experience by effortlessly collaboratig, sharing, and syncing with your preferred platforms using RESTful APIs


SSO integration & LDAP authentication
Verify user identities with LDAP authentication and ensure seamless access through Single Sign-On (SSO) integration

Security
Safeguard data and user interactions with robust security measures, ensuring a secure learning ecosystem


Foster Informal Knowledge
Sharing Through Social Learning
Enable learners to contribute their own content, such as articles, videos, podcasts, presentations, and more. Transform them into active contributors and creators, enriching their learning experience beyond the passive consumption of information.
Facilitate learner interaction through discussion forums and chat rooms. Motivate meaningful conversations, queries, and solutions, nurturing collective problem-solving, experience sharing, and mutual insights.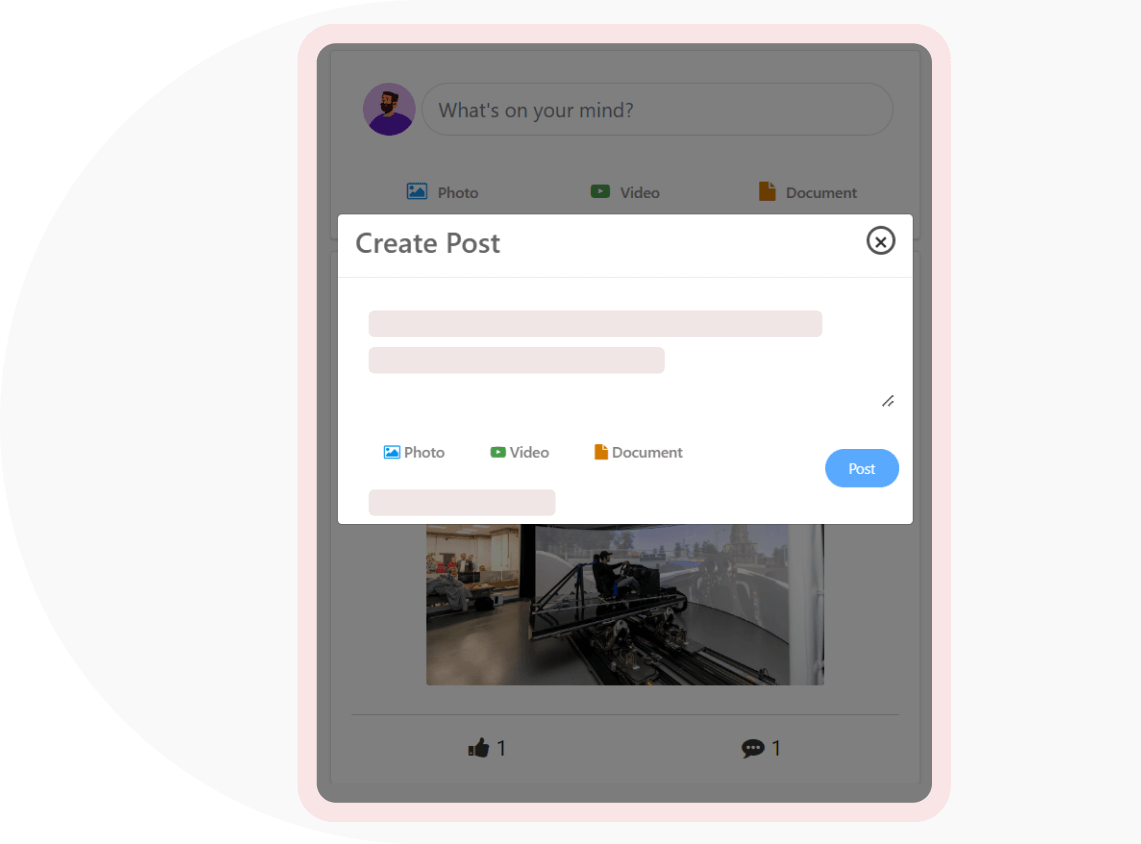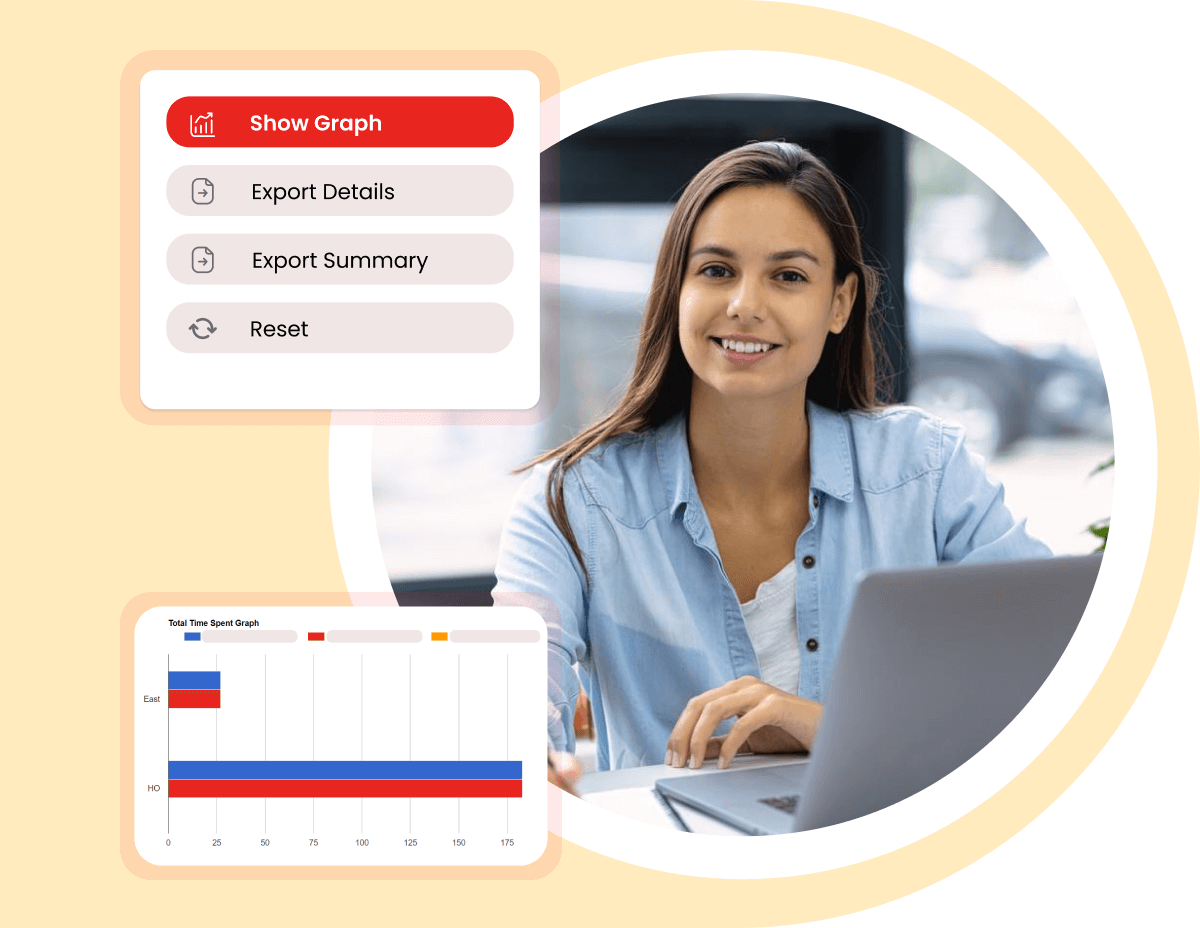 Fuel Impactful Journeys with Data-Driven Insights
Explore learner engagement patterns, popular course trends, and module engagement durations through clear visualizations on the interactive dashboard
Continuously optimize learning experiences with the power of AI to align with changing requirements, fostering a dynamic and engaging learning journey
Learn More

Gamification
Infuse interactive fun into learning, igniting motivation and fostering achievement

Mobile Learning
Enable flexible learning on the go: Anytime, anywhere. Online and offline

Chatbot
Offer a personalized conversational learning tool to learners

Multi-language Support
Get seamless user experience across 40+ international languages

Learning Path Authoring
Enable admins and trainers to curate engaging learning paths

Self-learning Authoring
Enable learners to create their own learning paths

Micro-Learning Authoring
Enable trainers to create microlearning courses easily

Compliance
Stay compliant with xAPI, SCORM 2004 3rd Edition, SCORM 1.2, AICC

"The platform's API integration capabilities have allowed us to connect with other business tools seamlessly. The easy integration with other HR software especially has streamlined our entire talent development process."

"The platform's security features give us peace of mind when handling sensitive training data."

"The LXP's content recommendation engine has saved employees time by delivering precisely what they need when they need it."
Best Suited for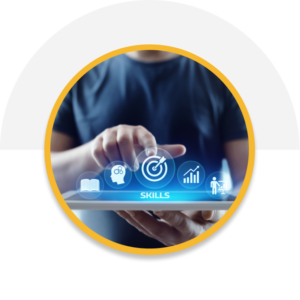 Skill & Capability Development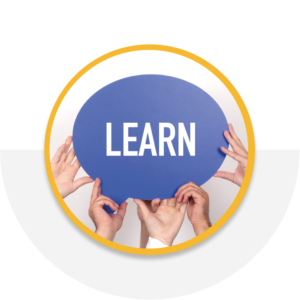 Continuous Learning & Development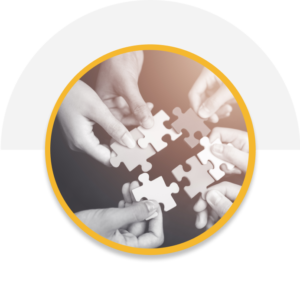 Social & Collaborative Learning