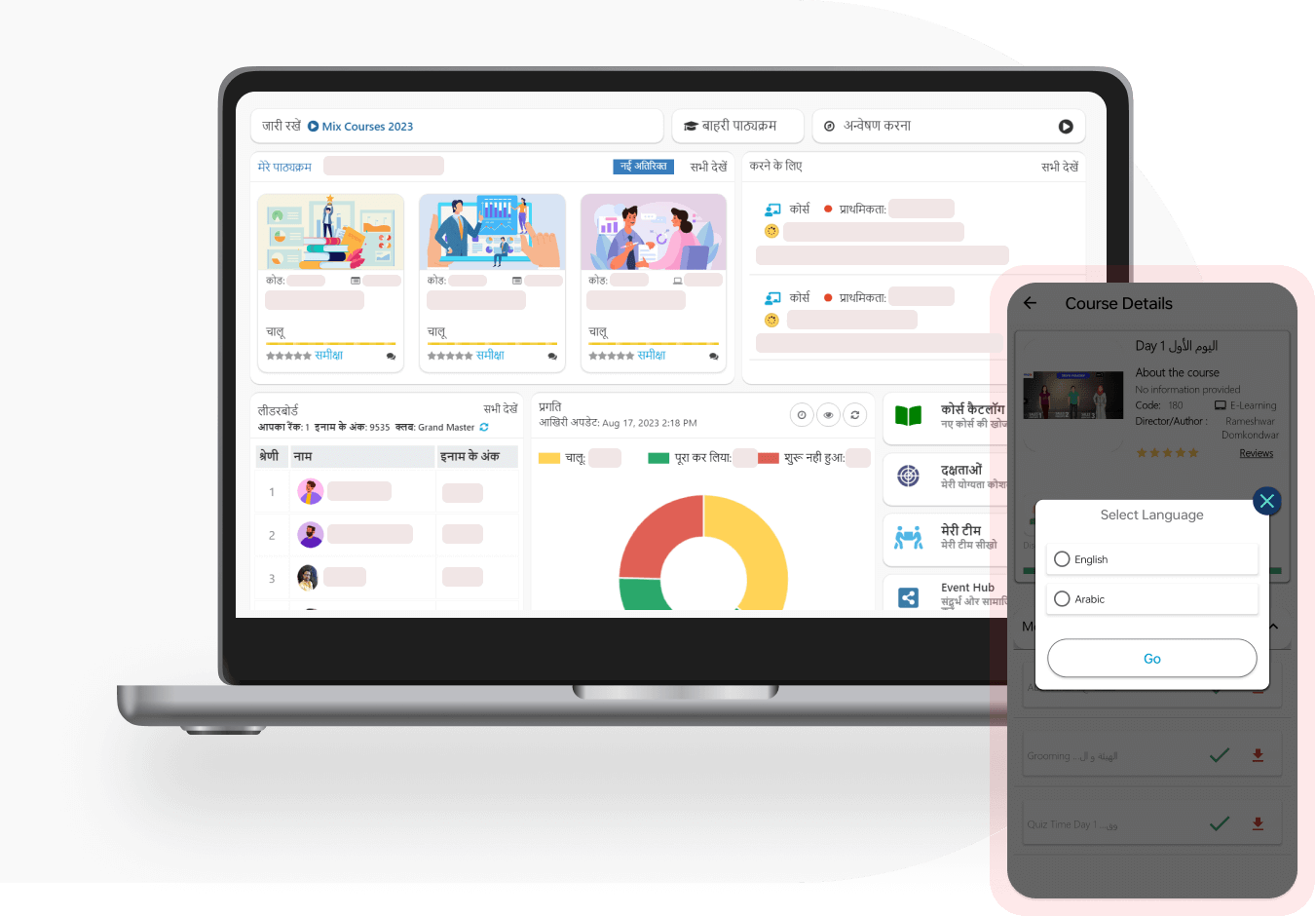 Engage with an Intuitive and User-friendly Interface
Be more efficient and effective as you effortlessly navigate, access features, and manage content in the language that suits you best. Choose from our extensive selection of 14+ Indian and 40+ International languages, and enjoy the added capability to deploy any native language just in time.
Promote an Inclusive Learner Experience
Empower your learners with a single-click language switch, enabling them to seamlessly interact with the platform in their preferred language. This not only bridges the language gap but also enhances user convenience and maximizes learning outcomes. Learners can effortlessly navigate the platform, access course materials, and engage in discussions using a language that is familiar and comfortable to them.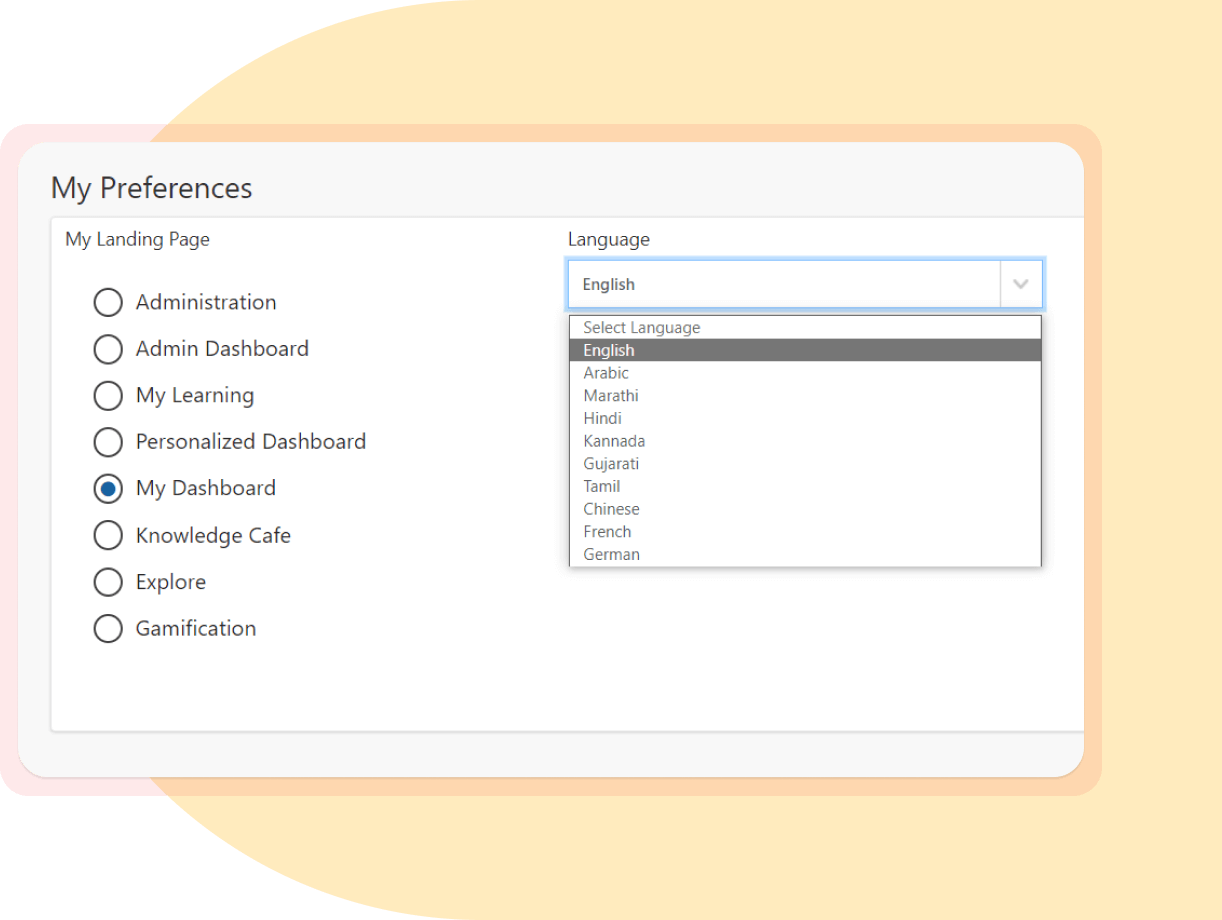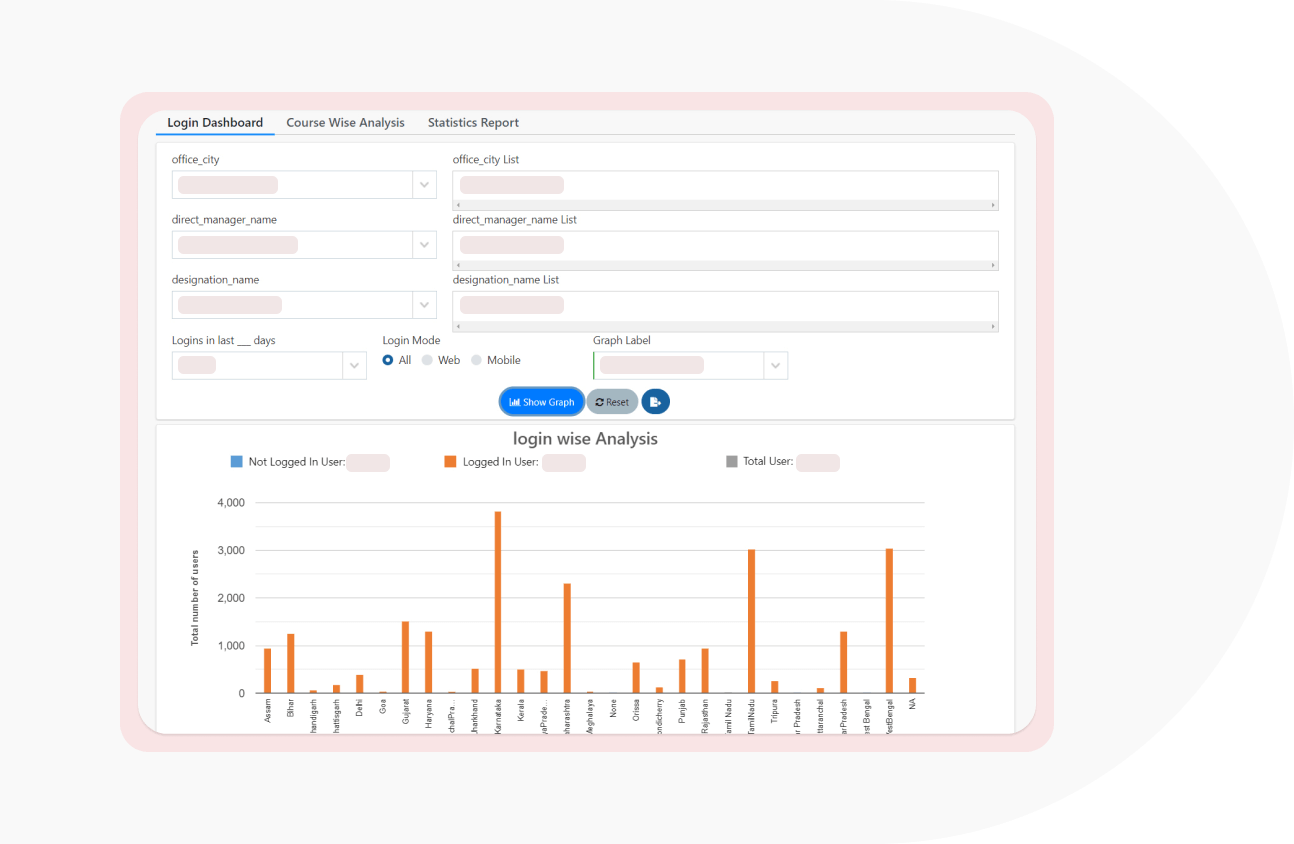 Gain Insights into Learner Engagement
Customize the reporting language to align with your preferences and easily analyze learner data in the language of your choice. Track learner progress, engagement, and performance and make data-driven decisions to enhance training effectiveness.

"The LXP's language support has been instrumental in serving our global workforce across different regions."
Discover our other Features