Meet your Learners where they are
Enable your employees to integrate learning into their busy schedules. Offer them the flexibility to learn anytime, anywhere through their mobile device. Learners can access training content both offline and online at their own pace.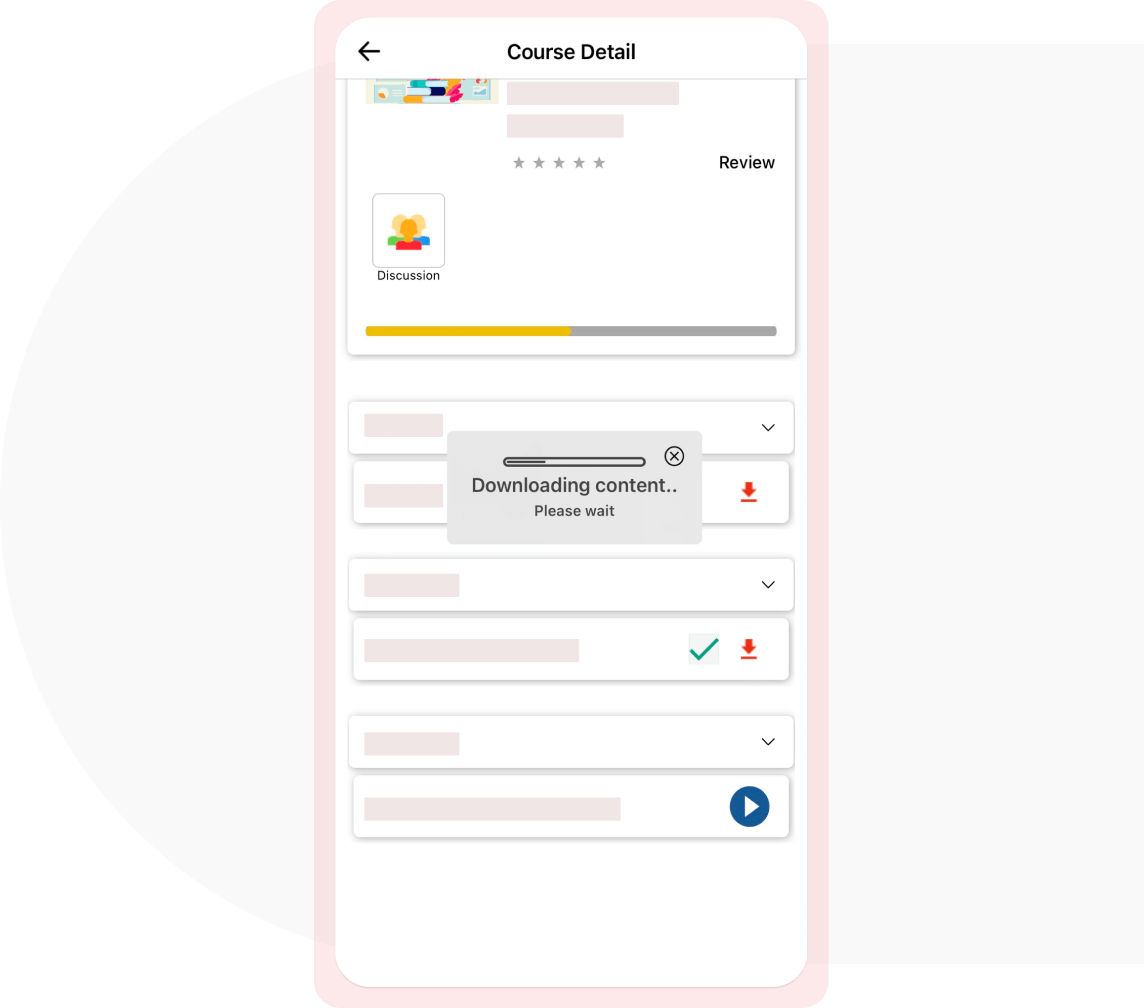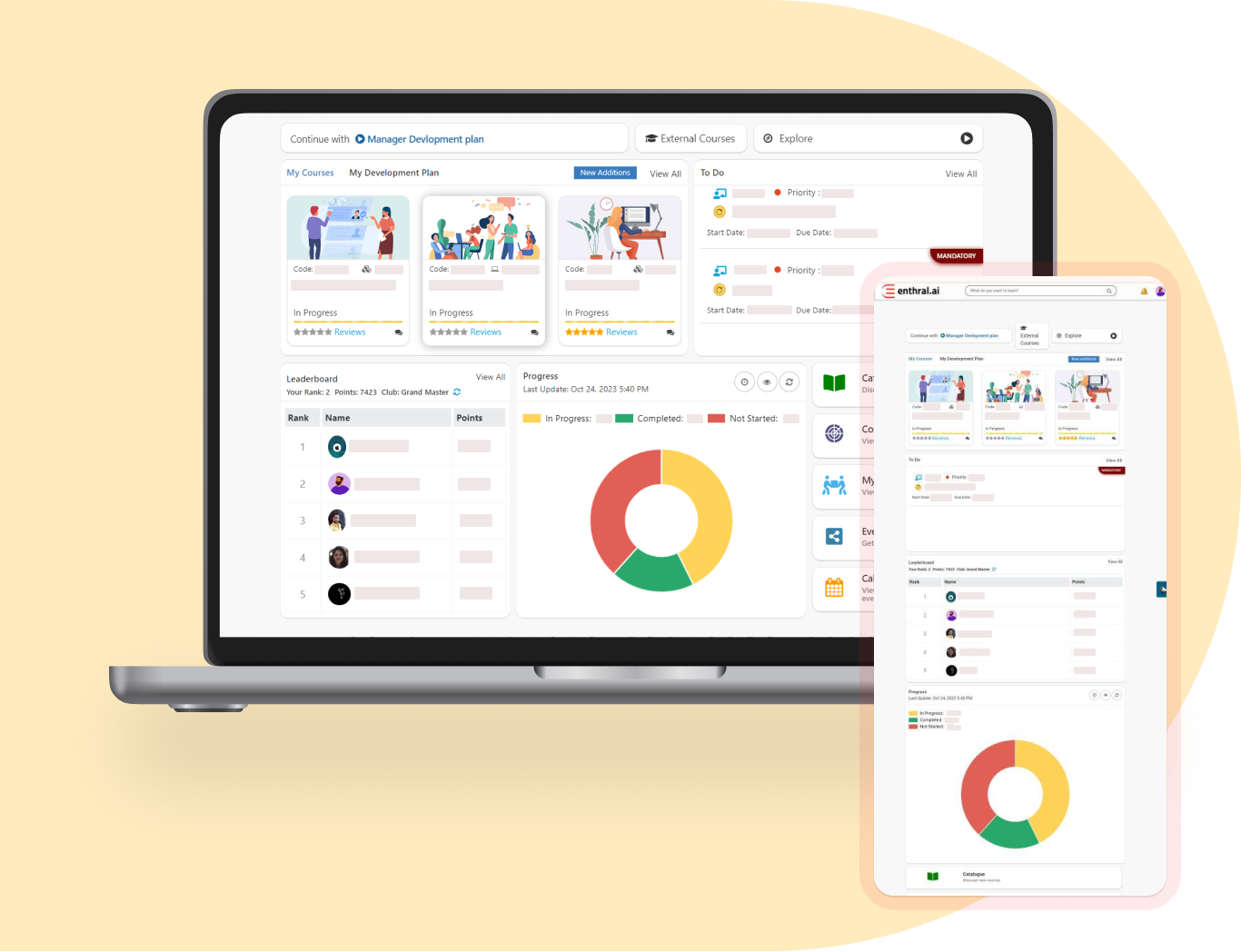 Drive Seamless User Experience across Devices
With real-time data sync between desktop and mobile, the learning experience across devices remains unhindered. Learners can seamlessly switch between devices and continue their learning without any disruption or loss of progress.
Facilitate Higher Learner Adoption
Be assured of high engagement as your learners access their training – be it formal or informal learning in the form of video, VILT, assessment, etc. directly from their mobile devices. Fine-tune their learning journey further by curating a tailored learning experience for each user based on analytics.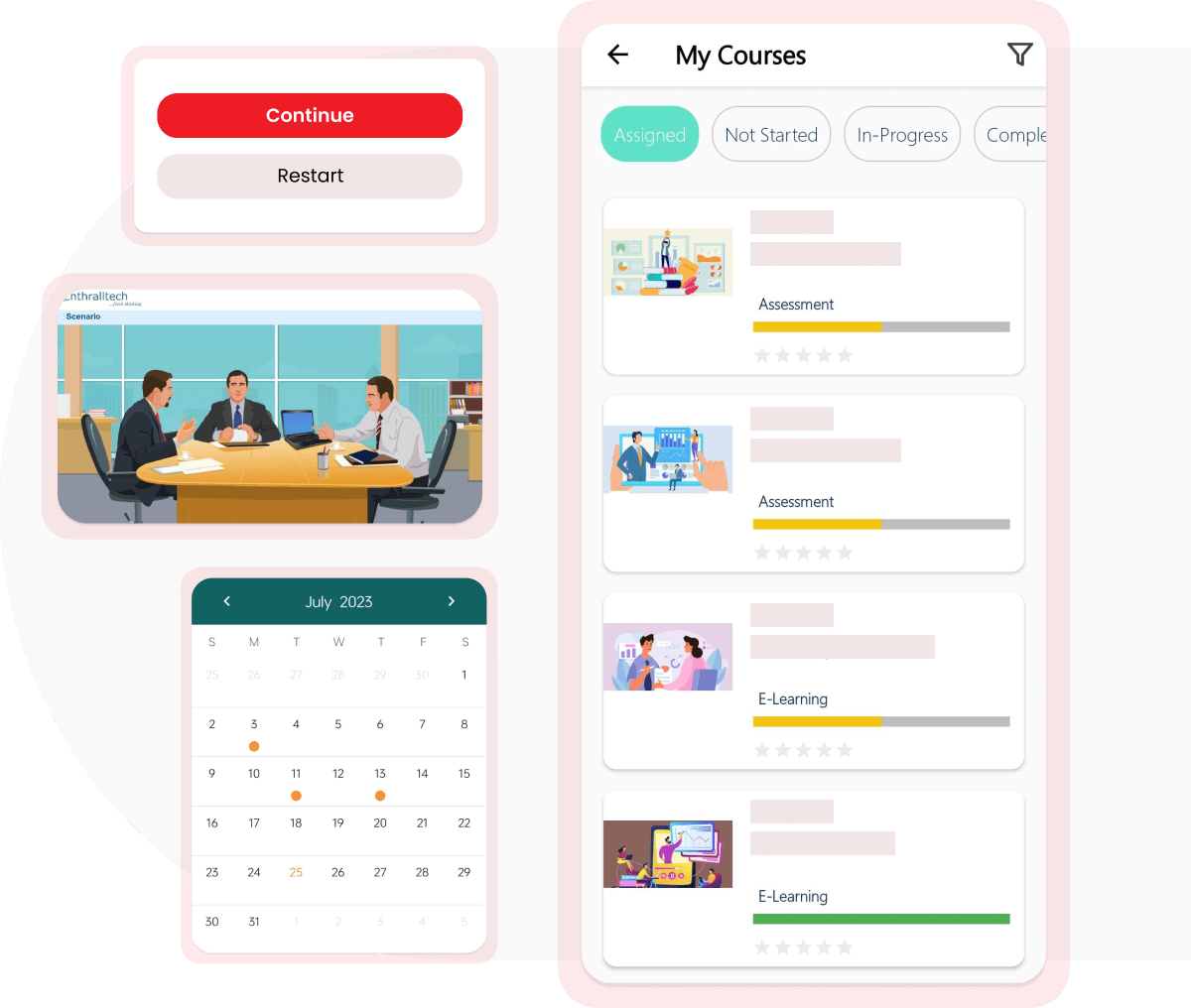 Increase Learning Stickiness with our Mobile Learning Capabilities

Offline learning
Remote areas and spotty connectivity during travel can't stop your learners' learning experience anymore! Empower them with the ability to download and access learning without an internet connection.

Native mobile app support
Welcome to a native mobile experience! Our mobile apps for iOS and Android operating systems assure an enriched and secure learning experience.

Dashboard notifications
Real-time dashboard notifications keep your learners informed about their learning journey. Quick access to new course content, upcoming events, deadlines, and announcements, ensures they never miss any critical information.

Social Learning & Gamification
Fuel collaborative learning through insightful discussions among learners and experts on our mobile app. Engage and motivate your learners with gamification elements like badges, points, and leaderboards, driving active participation and fostering a sense of achievement.

Task management and smart attendance tracking
Our native mobile app enables learners to effortlessly manage their learning schedules and tasks with a single touch. With smart attendance tracking, learners can easily mark their attendance and stay on top of their learning commitments.

"The mobile app is a game-changer for our on-the-go workforce. Overall, it ensures that learning is always at our employees' fingertips, fostering a continuous learning culture."
Discover our other Features