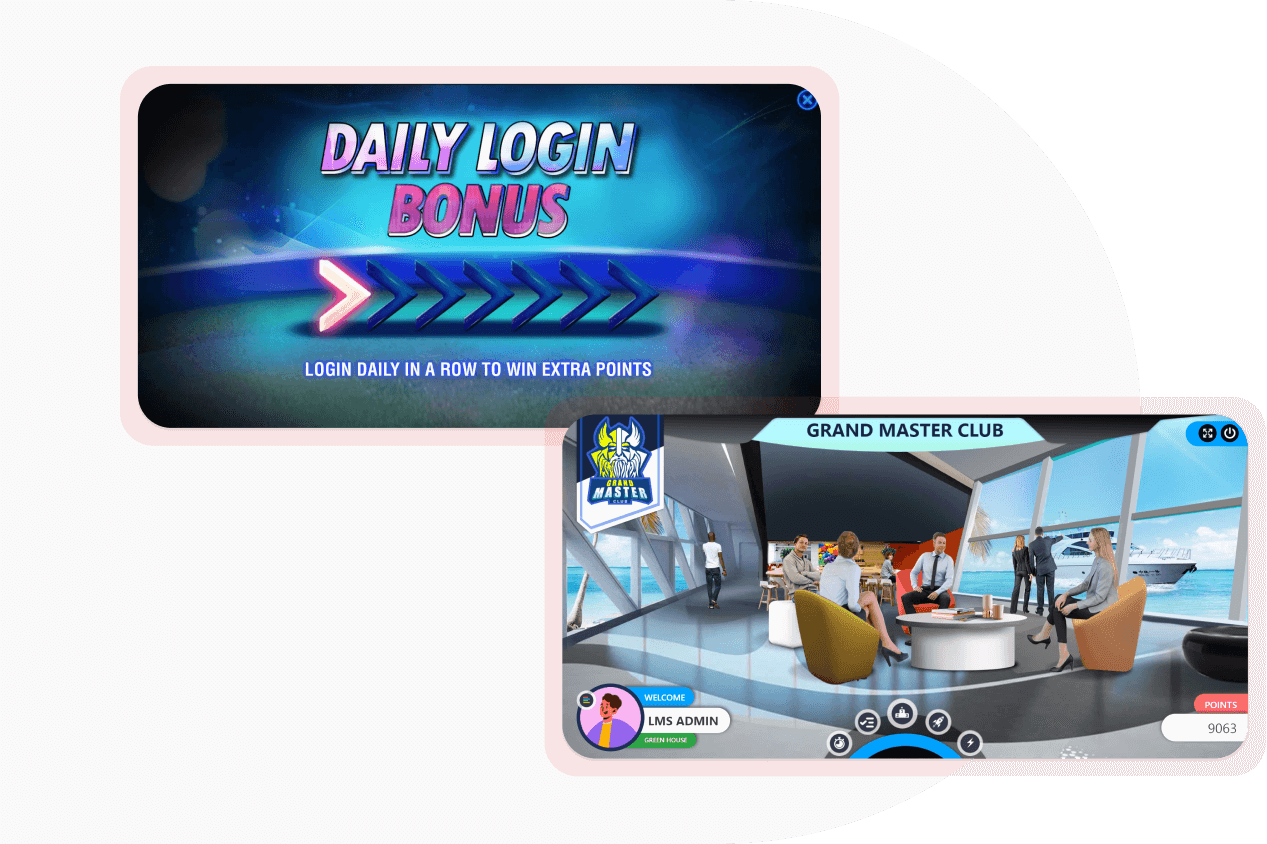 Boost Learner Engagement
Empower your learners with an enriched learning experience through interactive challenges, daily login rewards, and engaging missions. With instant feedback, foster knowledge retention. Further, fuel their motivation with a dynamic leaderboard that elevates their rank as they progress and actively engage in gamified activities.
Tailor a Gamified Experience
Enthral offers over 60 gamified events and activities for your learners. You can handpick the ones that align with your training objectives and learning culture or design new experiences. That's not all, you can even customize these events to suit your needs, by adjusting the difficulty level of challenges, modifying the type of rewards, and adapting the scoring system.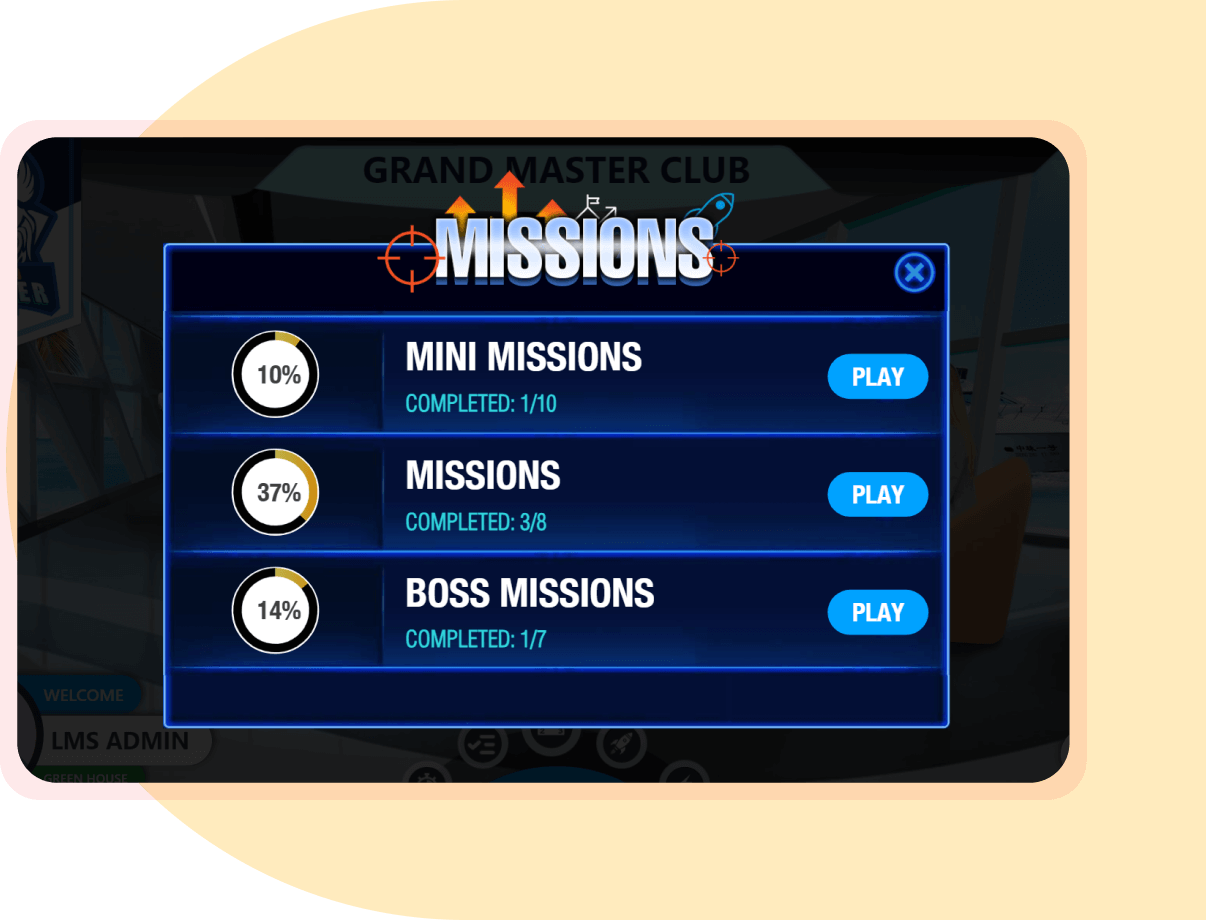 Analyze Gamification Metrics
Stay informed about your learners' progress and engagement with our gamification analytics. Gain valuable insights into their performance, track their achievements, and monitor their leaderboard position. Make data-driven decisions by designing highly effective courses and improving the learning experience.
Enhance the Learning Experience with our Gamification Prowess

Missions
Motivate your learners with gamified missions that span simple tasks, mini-quests, and boss challenges. Create an immersive and rewarding learning experience by customizing these adventures to align with your learners' unique needs.

Points
Fuel learners' motivation and create a truly rewarding learning journey with gamification points. From daily logins and happy hours to timely task completions, every interaction with the system brings points and opportunities to climb higher on the leaderboard.

Leaderboard
Enable learners to witness their progress as it happens on the dynamic leaderboard. Unlike traditional leaderboards, it is updated in real-time, providing instant motivation and excitement as each point is earned and every achievement unlocked.

"The gamification features have added an element of fun and competition to our training programs."
Discover our other Features