Boost Training Impact with Interactive Virtual Sessions
Enable instructors to effortlessly upload pre-training assessments and reading materials, ensuring learners are well-prepared for their virtual sessions. This seamless process enhances learner engagement and fosters active participation during the training. After each session, gather valuable insights through post-training evaluations to measure the true effectiveness of the training programs.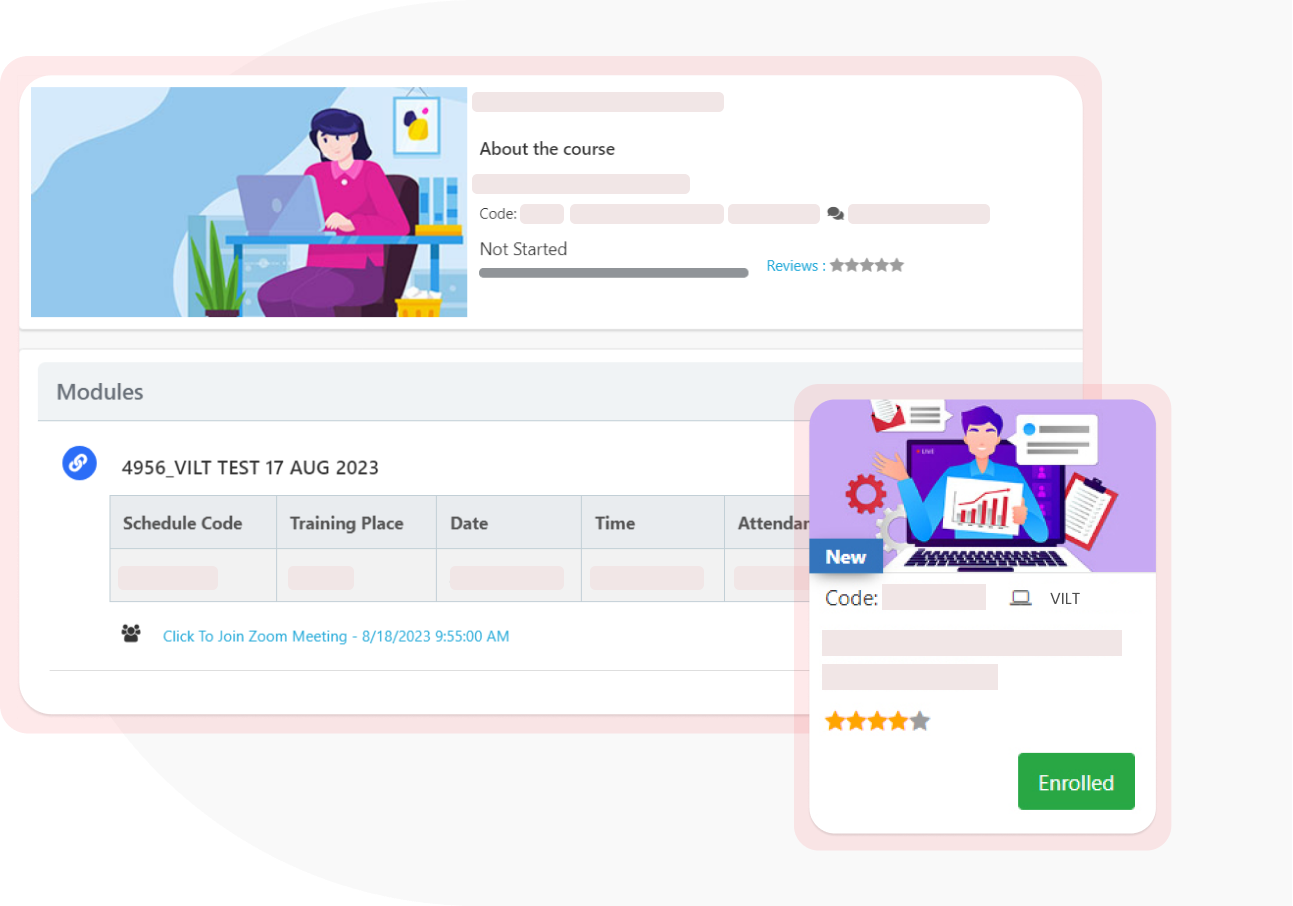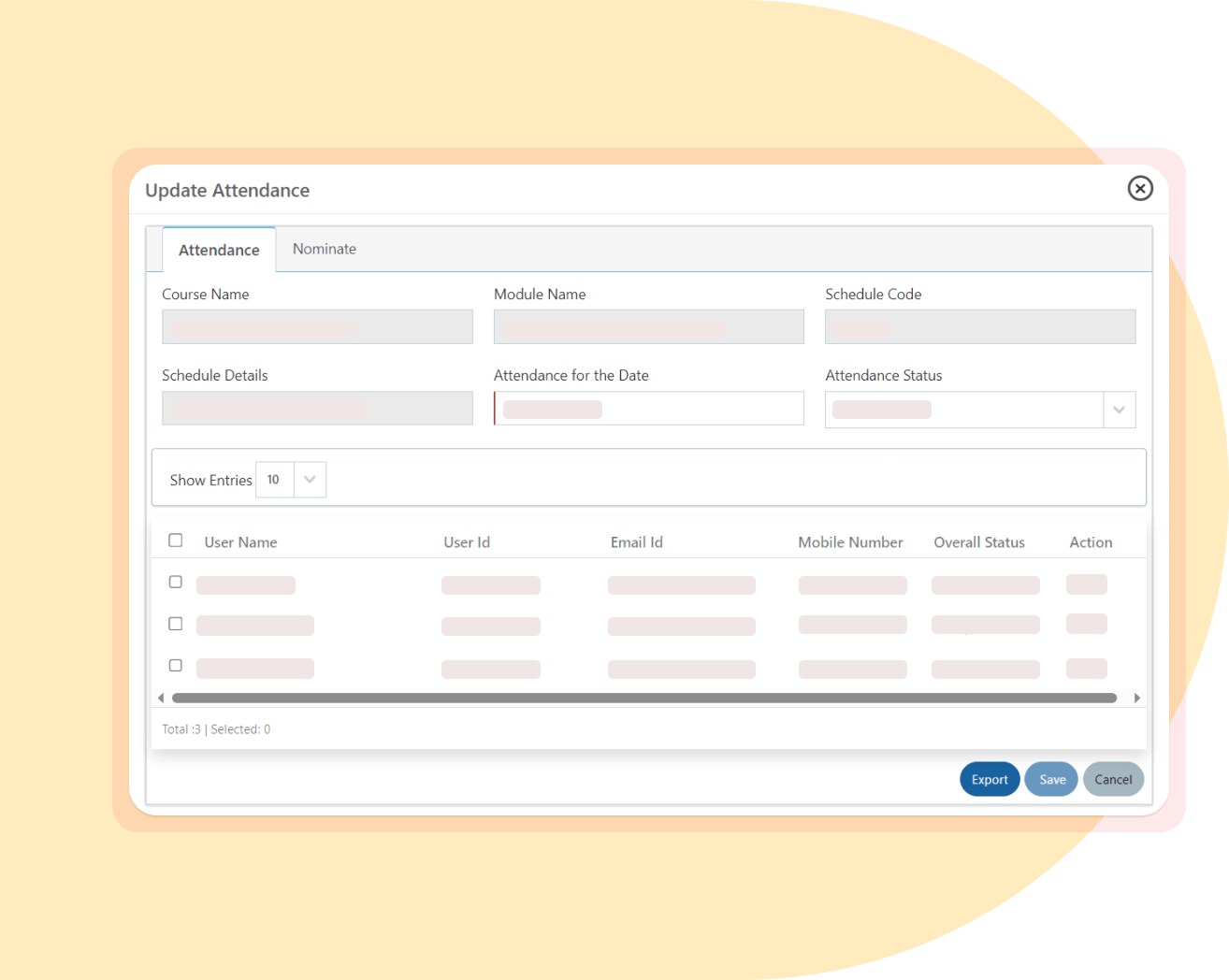 Effortlessly Track Attendance in VILT Sessions
Streamline attendance tracking in virtual sessions with automated management. Eliminate manual sign-in sheets as learners' attendance is seamlessly recorded the moment they join VILT sessions. Empower instructors to focus on delivering engaging learning experiences while the system effortlessly manages and maintains accurate attendance records.
Seamlessly Integrate with Video Conferencing Tools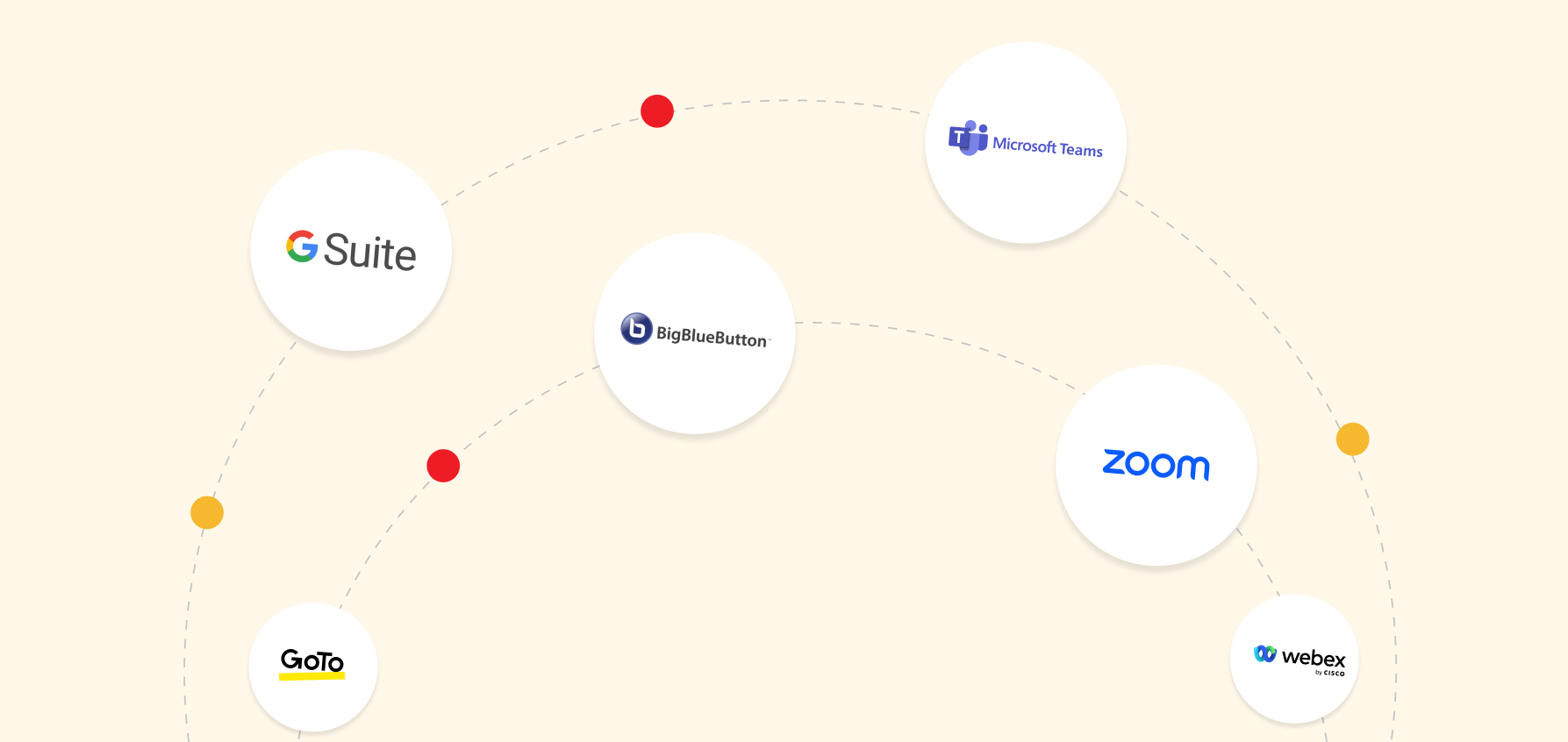 Simplify Training Scheduling with Calendar Integration
Maximize training efficiency with automated calendar synchronization. Learners and instructors can effortlessly book virtual sessions from any video conferencing tool, and receive timely notifications and reminders about upcoming events through the LMS. No more missed sessions! The LMS calendar stays up-to-date, providing a seamless and well-planned learning journey, all in one centralized location.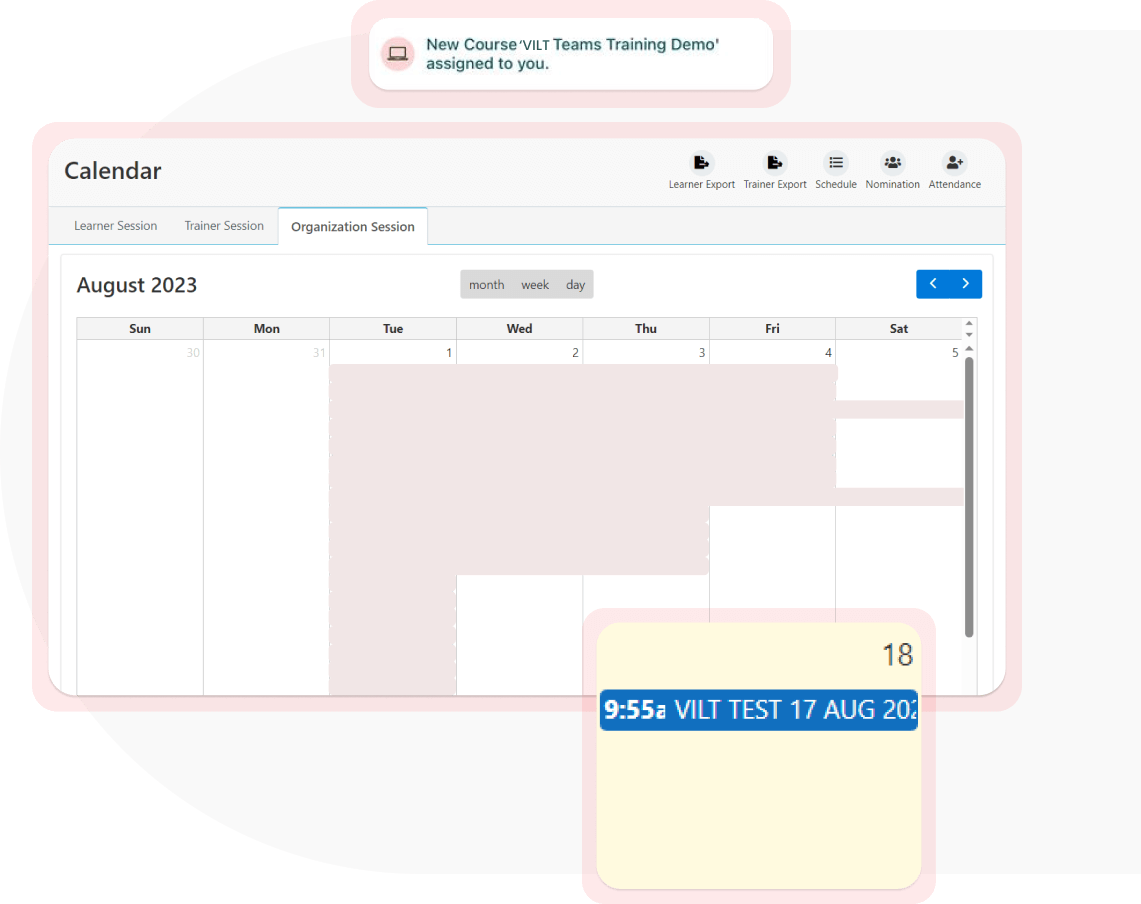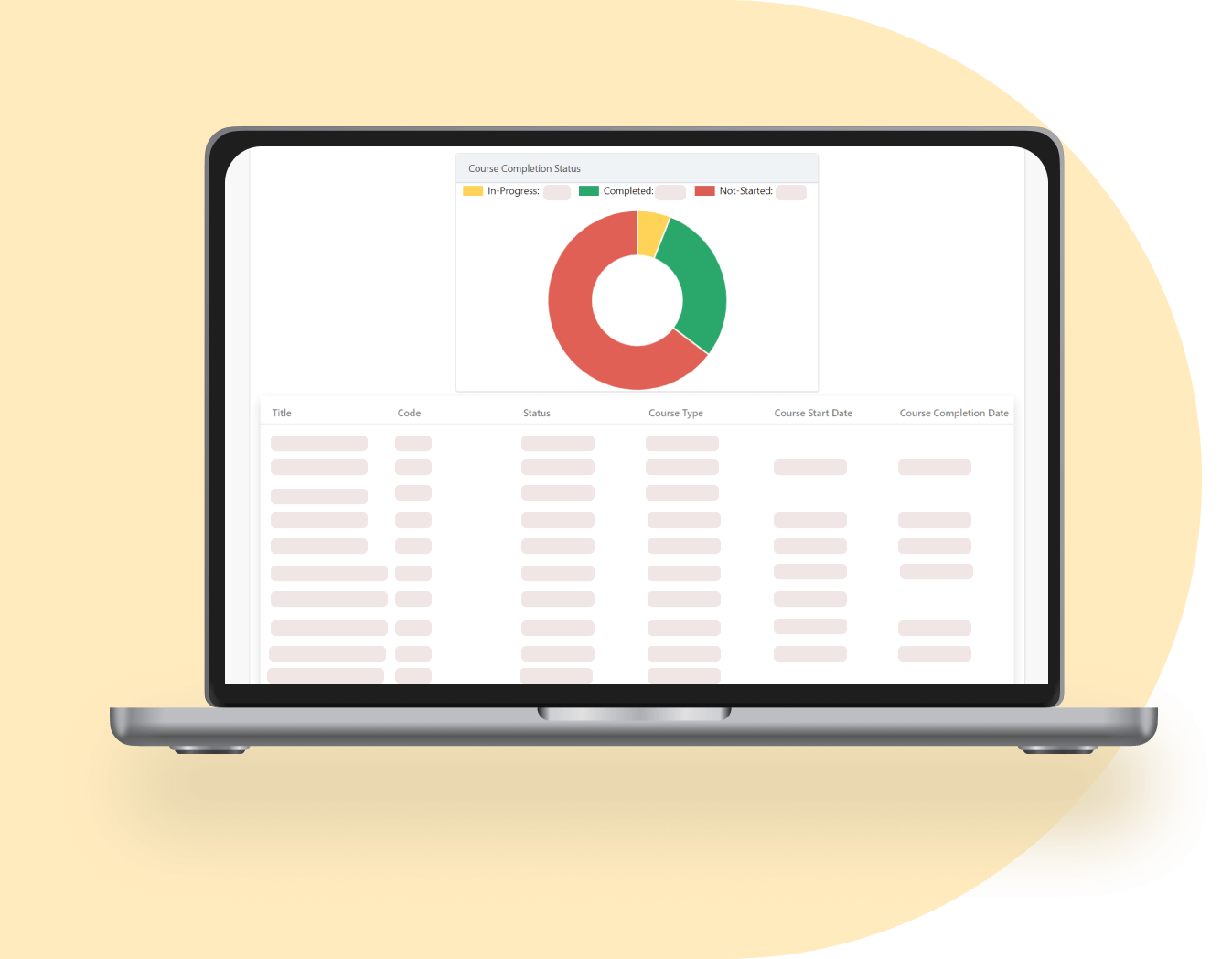 Optimize Learning Experiences with Engagement Insights
Gain in-depth insights into learner behavior, engagement, and performance during virtual sessions. Determine if learning objectives are being met, track learner progress, and identify areas that need improvement to achieve better learning outcomes.  Fine-tune virtual training programs to create dynamic and collaborative learning experiences to meet the evolving needs of your learners.

"The LXP's support for blended learning has allowed us to combine online and in-person training seamlessly."
Discover our other Features