Drive Holistic Learner Evaluation through Multimodal Assessments
Comprehensively assess learner competencies through diverse assessment formats such as multiple-choice questions, quizzes, video-based questions, and interactive simulations. Tailor assessments to align with your unique learning objectives, ensuring relevance and effectiveness. Furthermore, maintain the integrity and security of assessments with our robust AI-based proctoring capabilities.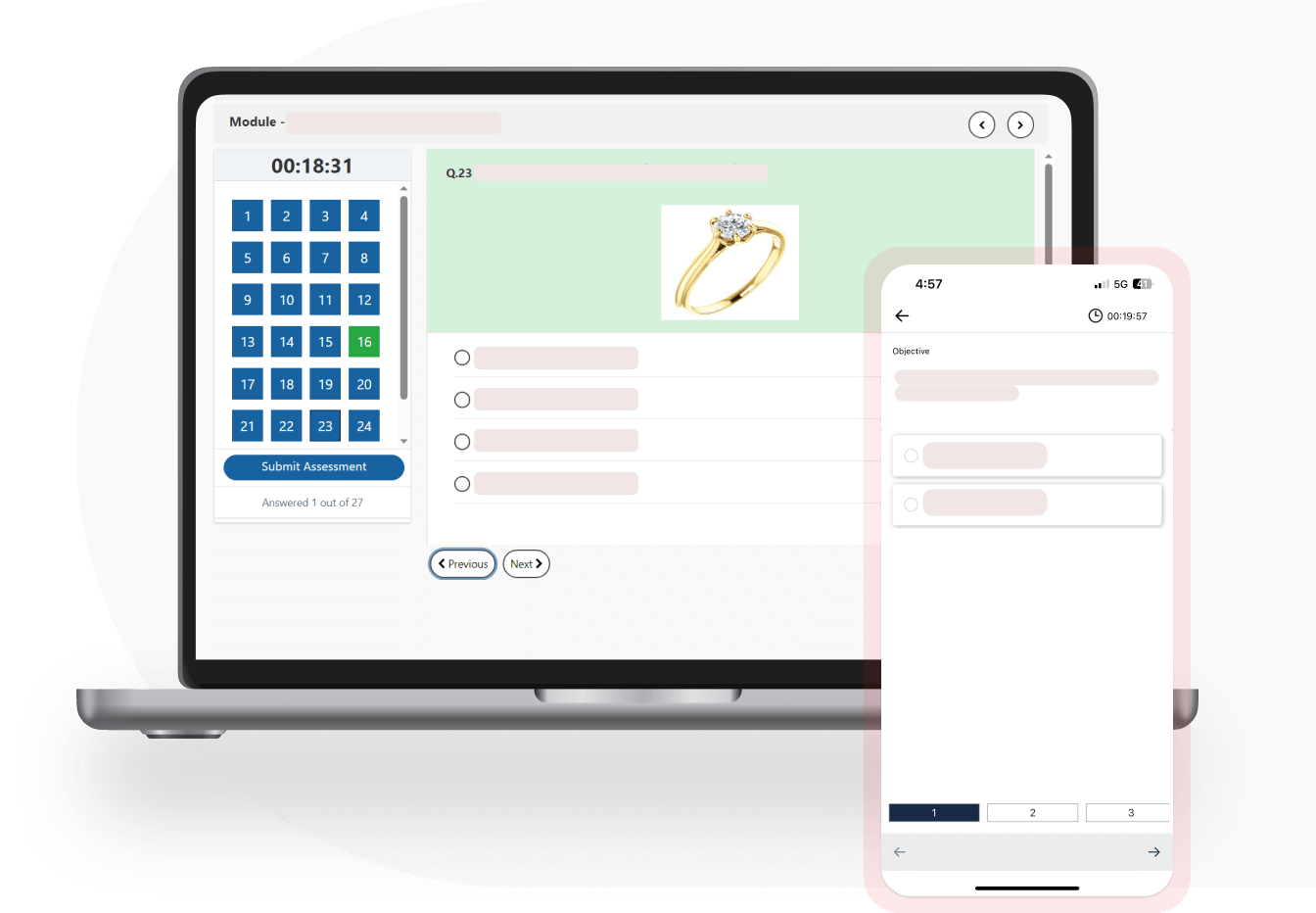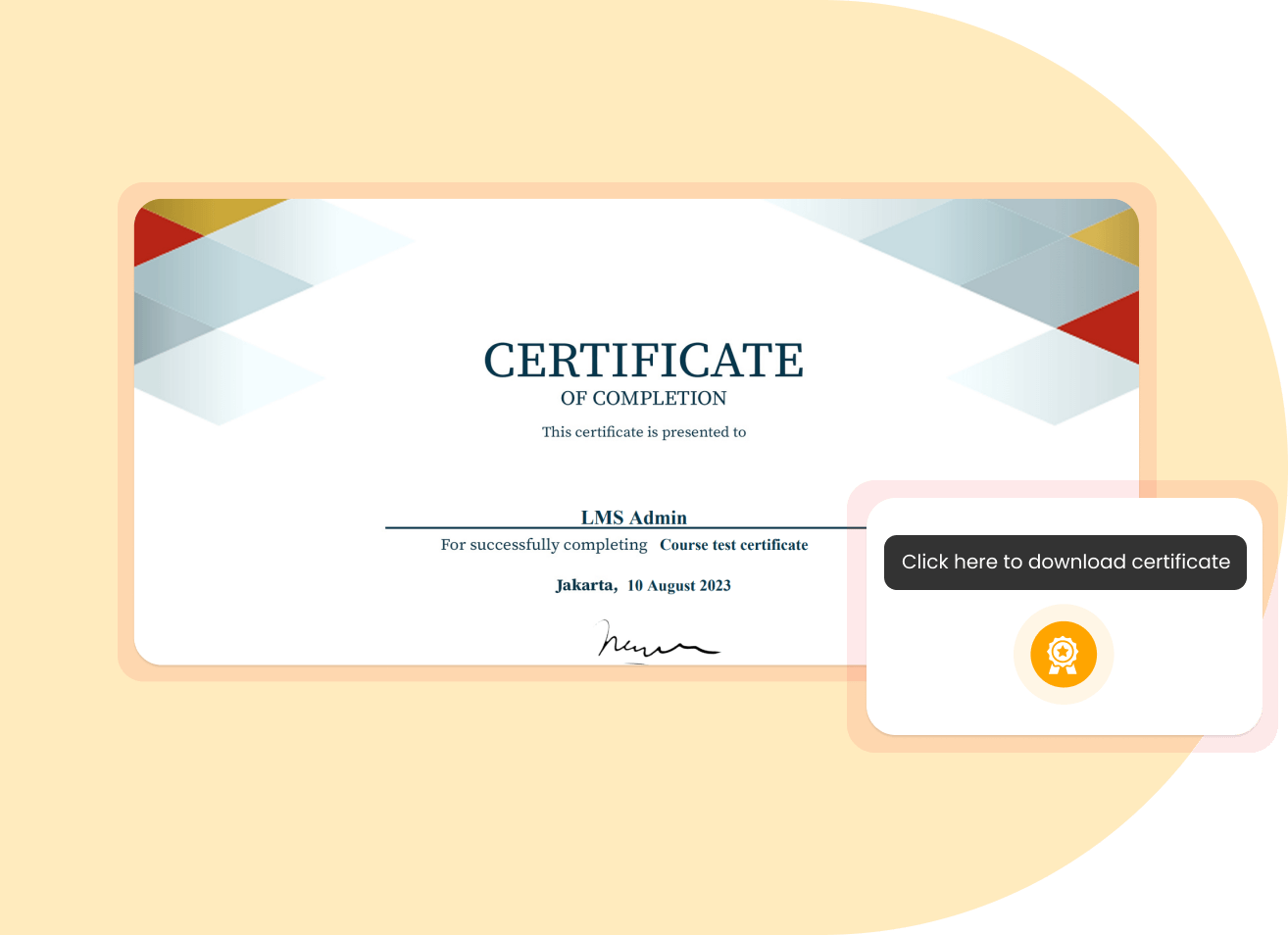 Recognize and Reward Learners' Achievements
Empower learners to display expertise with tangible certificates and badges of their skills and knowledge, validated through collaborations with industry leaders like Openbadge, Credly, and Acredble. Validate their accomplishments by issuing personalized accolades upon course and assessment completion. Boost learner engagement and satisfaction by recognizing their achievements and fostering a sense of accomplishment and pride.
Streamline Evaluation Workflows
Run consistent and error-free evaluations with pre-defined grading criteria and rubrics. Deliver prompt feedback to guide learners effectively and support their ongoing learning journey. Create an engaging learning environment that fosters growth and improvement by providing meaningful feedback and addressing the unique needs of each learner.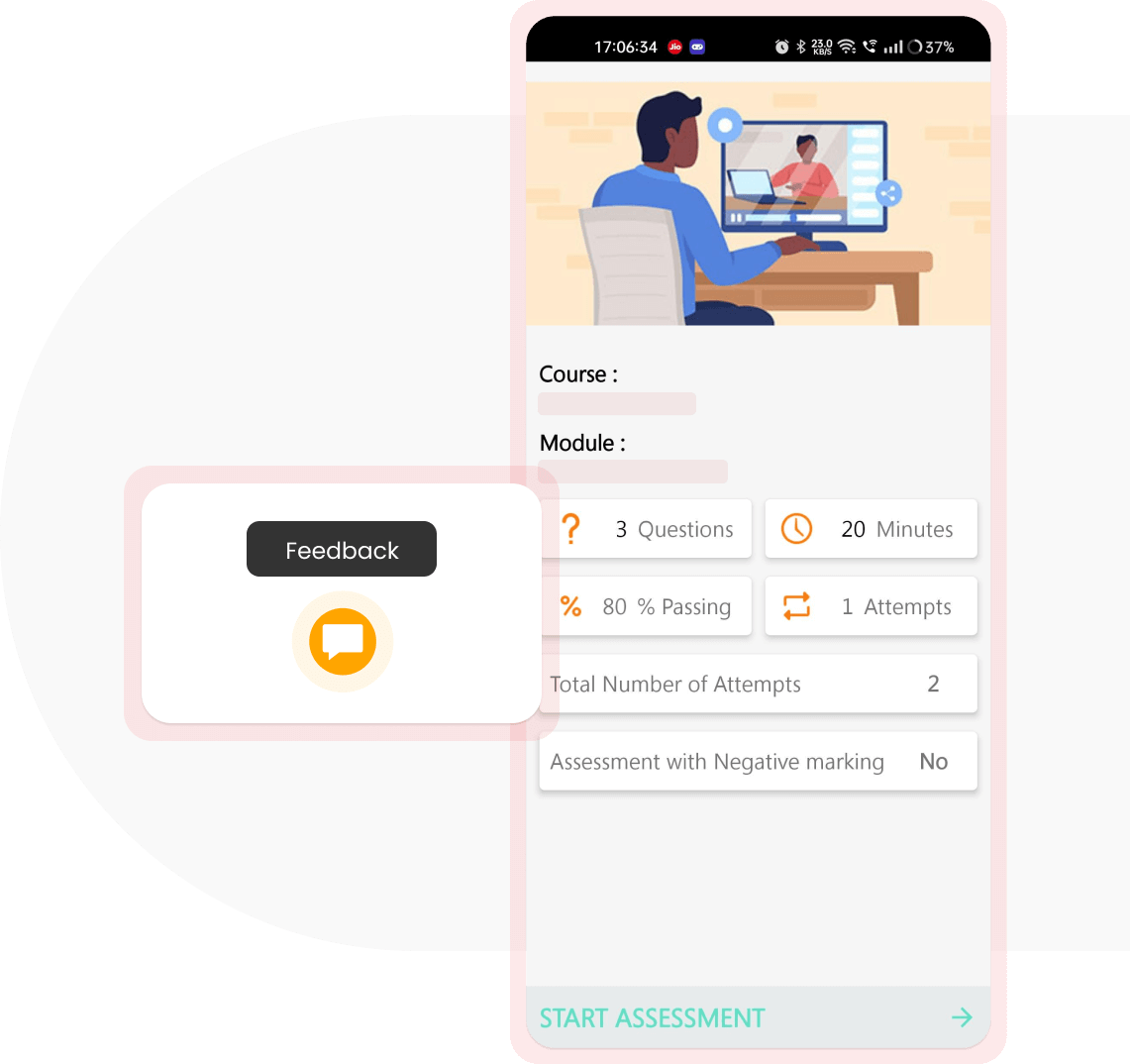 Evaluation and Recognition Capabilities to Fall in Love With

Learning mastery
Empower your learners to truly own the subject matter. Set custom mastery levels for their learning objectives, ensuring they delve deep and grasp critical skills. Elevate learning outcomes and witness your learners excel as they embrace true mastery.

Adaptive learning
No more one-size-fits-all approach! Assess your learners' skills and knowledge, dynamically adjusting content and learning paths. Create a unique learning journey for each individual, targeting areas for improvement. Revolutionize training with tailored learning experiences like never before.

Learning on-the-go
Unleash boundless learning possibilities anywhere, anytime, and on any device. Empower your learners to master new skills, complete assignments, and earn certificates at their own pace and place of choosing. Even in areas with no internet, unleash the full potential of your learners.

"The automated certificate generation has simplified the process of recognizing employee achievements."

"The ability to provide instant feedback and assessments has improved the effectiveness of our training programs."
Discover our other Features