Enhance Skills and Knowledge Transfer on the Job
Empower your workforce and cultivate essential power skills through Buddy, Mentor, and Coach interactions. Buddies streamline onboarding, mentors elevate performance in roles, and coaches inspire individuals to exceed their potential—all while seamlessly tracking progress. Unleash the full potential of your team, equipping them with the essential power skills that drive success.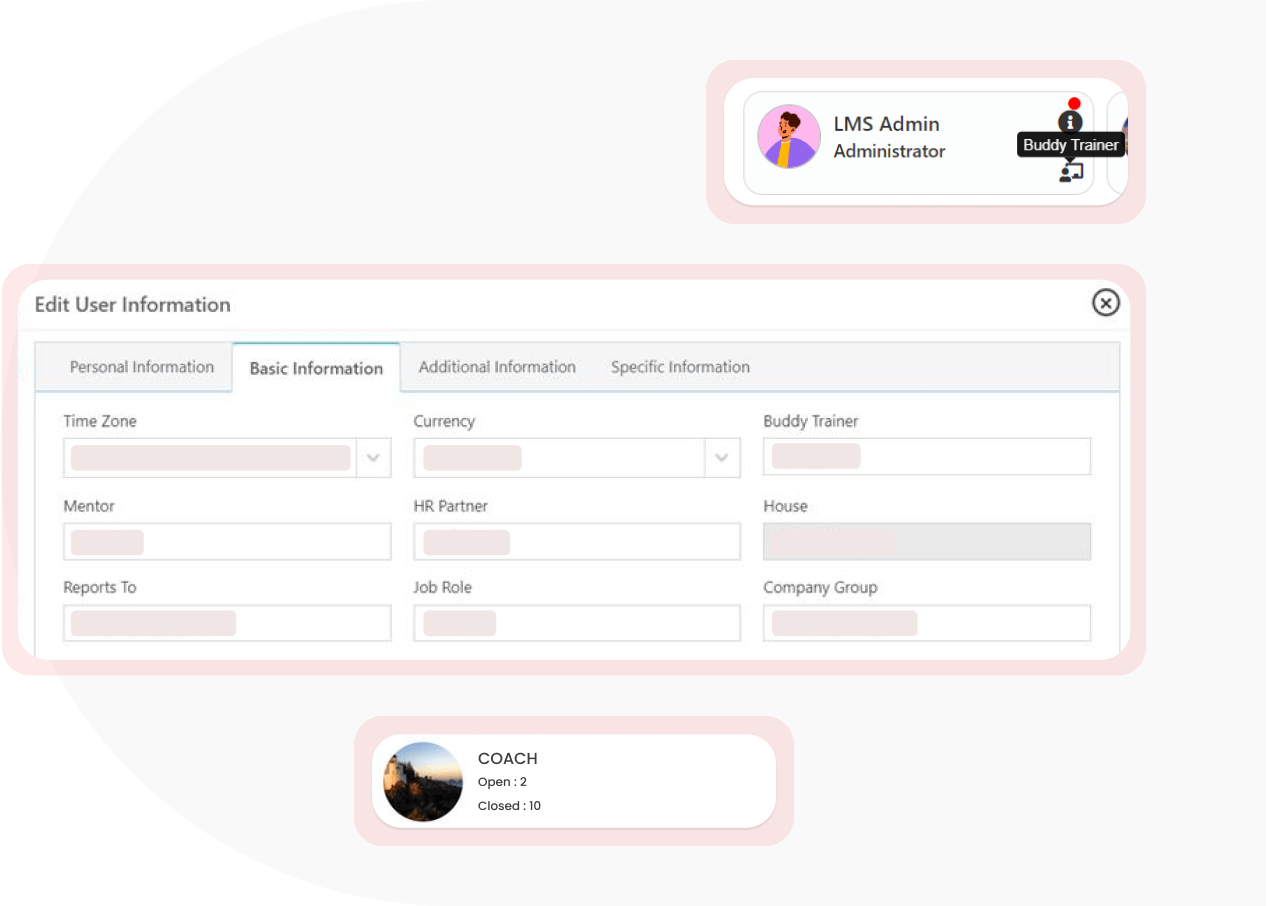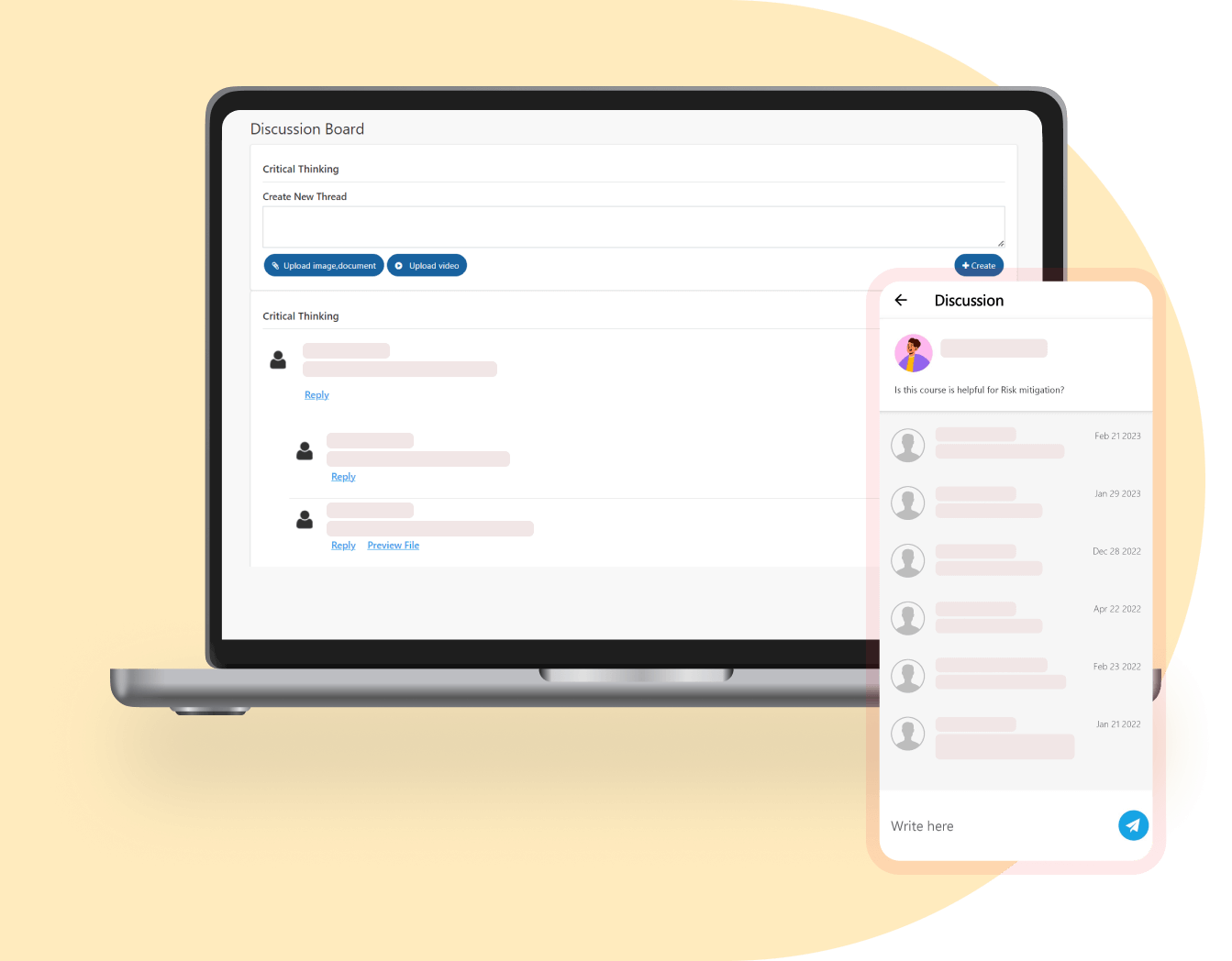 Facilitate Learning through Interactive Discussions
Bring learners together in dedicated discussion boards for each course, fostering not only collaboration but also spontaneous knowledge sharing with peers and instructors. Promote an enriching learning experience through virtual meeting spaces as they share insights, ask questions, and receive prompt answers.  Seamlessly manage and moderate discussions to gather valuable insights for fine-tuning and tailoring impactful training programs for each learner.
Empower Learners to Connect Instantly
Facilitate real-time conversations among learners and instructors with the user-friendly chat tool. Boost engagement and promote active participation as they ask questions, and receive responses instantly. Stay in sync with learners' progress, address concerns proactively, and cultivate a collaborative learning culture that drives success.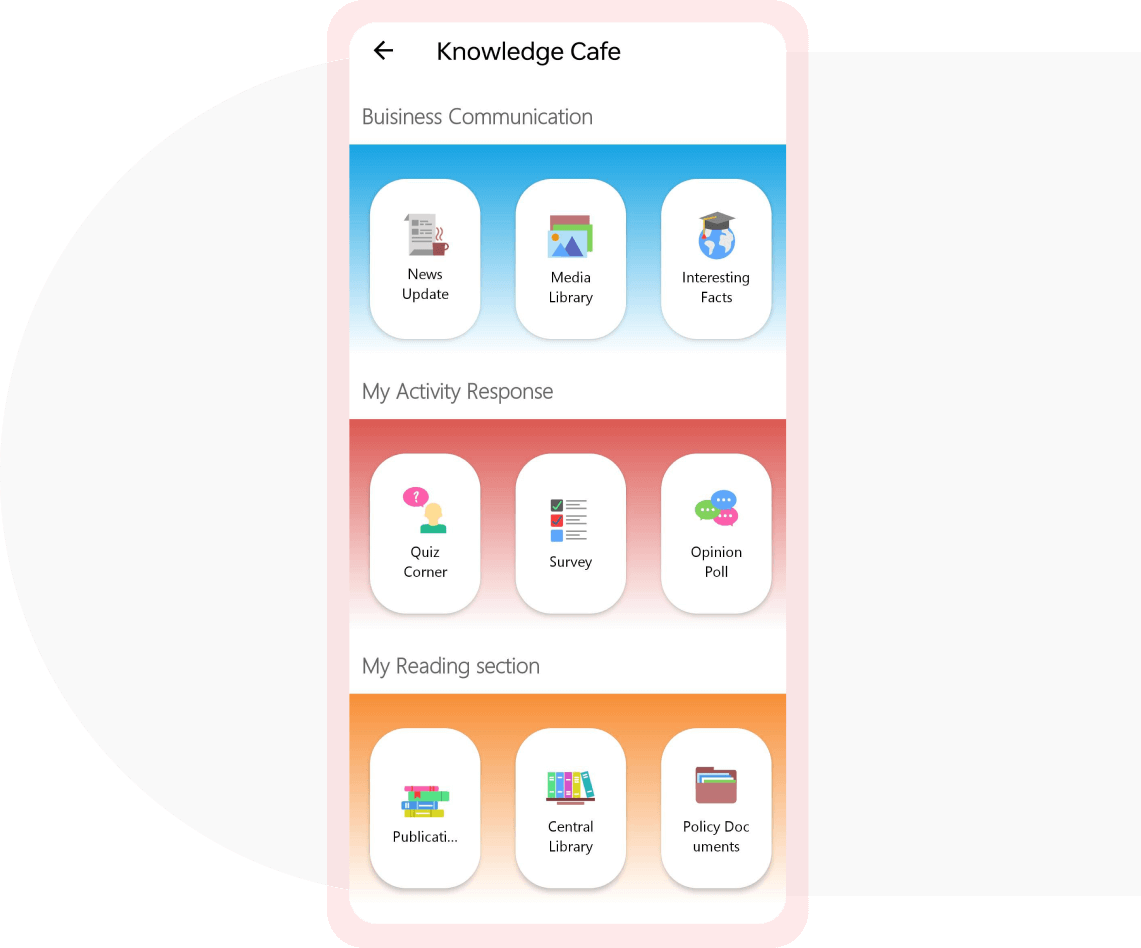 Enhance Social and Informal Learning

Content sharing
Leverage the media library where learners and trainers can post and exchange a wide array of content, including articles, videos, and documents. Cultivate a culture of continuous learning and knowledge exchange as learners and instructors contribute and access valuable resources. Encourage learners to discover and share informal learning materials, enabling growth beyond formal training sessions.

Mobile learning
Enable learners and instructors to seamlessly engage with discussion boards, chat tools, and the digital content hub from anywhere, at any time. Foster continuous knowledge exchange and collaboration on the go and beyond traditional boundaries. Keep track of learner progress, facilitate engagement, and nurture a vibrant learning community, all from the palm of your hand.

Topic-specific polling and surveys
Gather feedback on learners' interests and preferences by running topic-focused polls and surveys. Capture insights into the effectiveness of your courses and track progress with ease. Identify areas for improvement through real-time survey data driving continuous improvement so you always stay ahead of the curve.

"The social learning features have fostered a sense of community and knowledge sharing among our workforce, promoting collaboration like never before."
Discover our other Features